Leadership
The OPHELIA Foundation is an organization based on the principle of helping others. Our goal is to promote or aid charitable, educational and humanitarian activities, with a special emphasis on those activities that improve the lives of youth, families and communities.
Ex-Officio Directors

George Pinckney, Joanne Latimer, Diana Coutee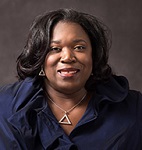 Jameece Pinckney, Chairman
Jameece Pinckney is the Founder and an incorporating director of The OPHELIA Foundation. It was no surprise that Jameece founded OPHELIA, because of her love for the Lord, family and community. The strength she possesses is in her bloodline as the oldest grandchild of Ophelia Comfort Jones and daughter of Joanne Hill Latimer. Jameece is an executive and self-starter with more than 15 years of progressively responsible experience in fast-growing service company environments. She has held multiple leadership roles in business operations — designing, implementing and delivering leading-edge contract administration process solutions while successfully executing corporate goals and achieving proven results. Jameece is compliance oriented, an effective communicator and a dynamic business partner and change agent with a passion for developing and mentoring efficient, effective teams. She travels and works internationally, thus bringing diversity and a broad range of experience to The OPHELIA Foundation.
Jameece has a Juris Doctor in Law from the University of Cincinnati College of Law, a master's degree in educational administration and a bachelor's degree in chemistry from Tennessee State University. She also holds a Top Secret security clearance. Jameece is a member of Delta Sigma Theta Sorority, Inc. and supports numerous other civic and professional organizations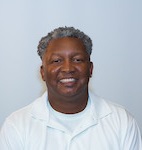 Gilbert Pinckney, Vice Chairman
Gil Pinckney is an incorporating director of the Foundation and the youngest child of Ophelia Pinckney. Gil is Executive Vice President and Chief Operating Officer of the family business. He is a highly decorated U.S. Army veteran and brings more than 26 years of professional experience to The OPHELIA Foundation. His expansive portfolio includes successfully managing million-dollar acquisitions and holding responsibility for the development, design, operation, and improvement of the systems that create and deliver the firm's products and services. He applies this expertise to The OPHELIA Foundation in his role as Chairman.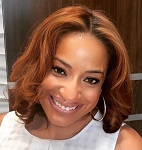 Dawn Roman, Secretary
Dawn Roman began her work with The OPHELIA Foundation in 2019, with the gift of the SJB Academic Scholarship in honor of her mother, Sheryl J. Brown. In September 2020, Dawn was elected to serve as the Foundation Secretary.
Professionally, Dawn is the National Account Manager and Special Assistant to the Director of the Office of Acquisition Solutions (OAS) at the Environmental Protection Agency. She is responsible for customer relationship management and advises the OAS Director on strategic issues impacting OAS's holistic relationships with agency internal and external stakeholders. Dawn also has a background in marketing and expertise gained from working in federal procurement and account management.
Dawn graduated from Virginia State University with a bachelor's degree in marketing. She attributes her successes and the opportunities she's been afforded to her ever-increasing faith in God and the support of her family, friends, and mentors.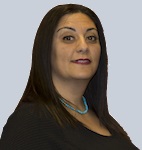 Venous Chinichian-Jones, Financial Secretary
Venous Chinichian-Jones is the Financial Secretary for the OPHELIA Foundation. She brings a wealth of expertise in gauging local business trends, the ability to connect individuals with great opportunities and in-depth real estate knowledge to her role with the Foundation. As a new OPHELIA Foundation Director, she looks forward to giving back to the community.
She currently serves as Director of Expansion for a large Washington D.C. area real estate firm. In her free time, Venous enjoys traveling and spending time with her family and friends.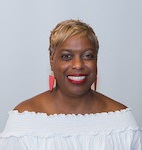 Karen Rosser, Treasurer
Karen Rosser is a new Director of The OPHELIA Foundation. Karen is a high-performing, results-driven Program Management Professional with more than 24 years of proven comprehensive experience, fostering leader development; building teams; and directing complex programs, situations, and activities in military and civilian environments. She incorporates innovative yet disciplined management techniques when managing personnel, budgets, and projects in organizations, resulting in enhanced business practices. She holds a master's degree in human resources management from Troy State University, a bachelor's degree in biology from Tuskegee University, and Program Management Level III certification from the Defense Acquisition University. Karen is a member of Delta Sigma Theta Sorority, Inc. She is a retired Army officer with a passion for helping others. Karen is the Treasurer for The OPHELIA Foundation.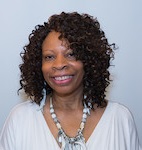 Fawn Coleman, Governance & Scholarships
Fawn Coleman is an incorporating director of The OPHELIA Foundation. Fawn served the Foundation as its first secretary. As a former president and 10-year member of a 501(c)(3) nonprofit organization's board of directors, Fawn is responsible for providing governance expertise to the OPHELIA Board. She has spent most of her professional career in a senior management capacity, where she has used her advanced organizational development skills to help entities achieve organizational effectiveness.
Fawn leads the Foundation's scholarship, grants and awards outreach activities, identifying and choosing deserving recipients for assistance from OPHELIA. She has a master's degree in organization development from American University and a dual undergraduate degree in Latin American studies and economics from Penn State University. Fawn is a lifetime member of Delta Sigma Theta Sorority, Inc.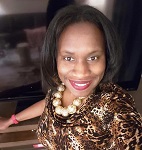 Dana Thomas, Community Outreach
Dana Thomas is an incorporating director of The OPHELIA Foundation. She brings professional skills gained as a project/program manager for multi-million-dollar projects for nearly 20 years, as well as her personal experience as a volunteer and a passion for giving back to the community, to the Foundation. Dana is a granddaughter of Ophelia Comfort Jones.